˙Here it is!! All sources at the end of the post!
Per usual, all photos by Sarah Baker Photos and all cabinets by Woodstock Cabinet Co.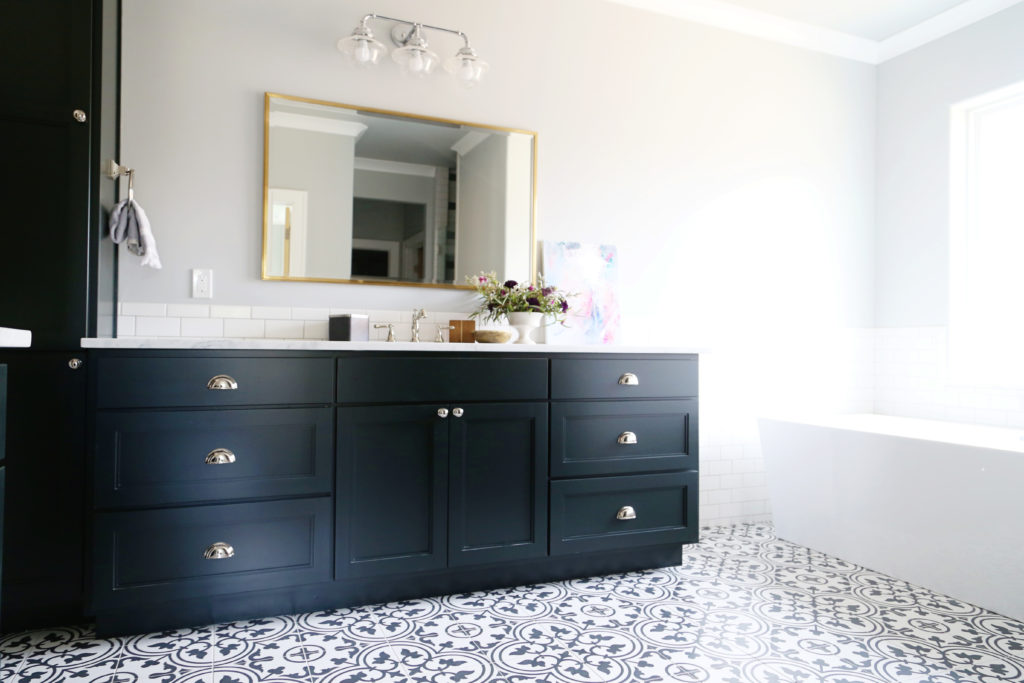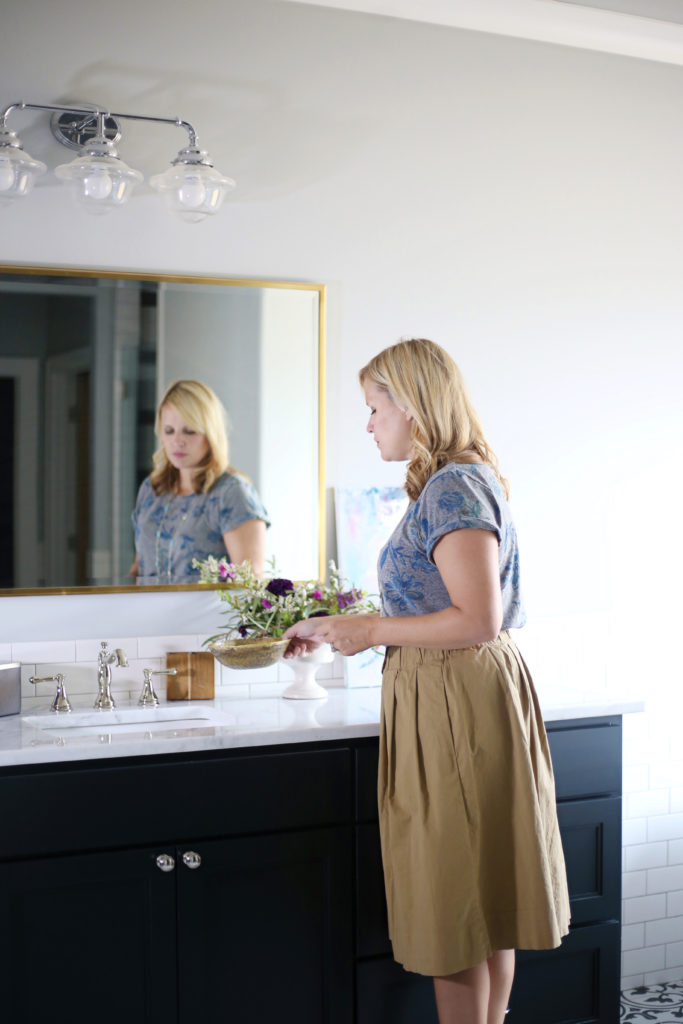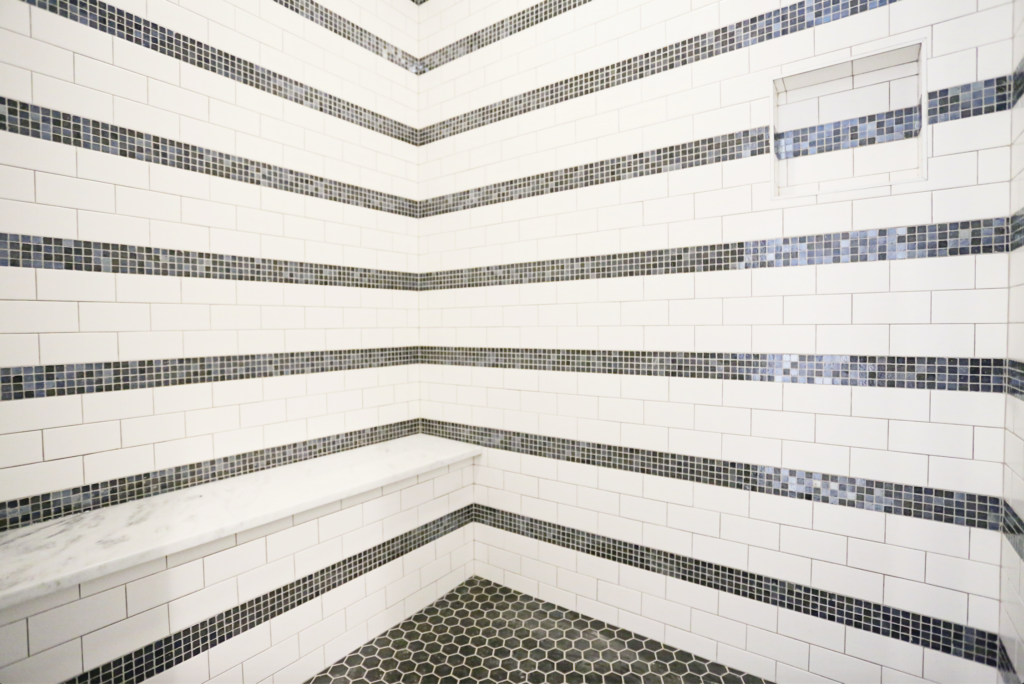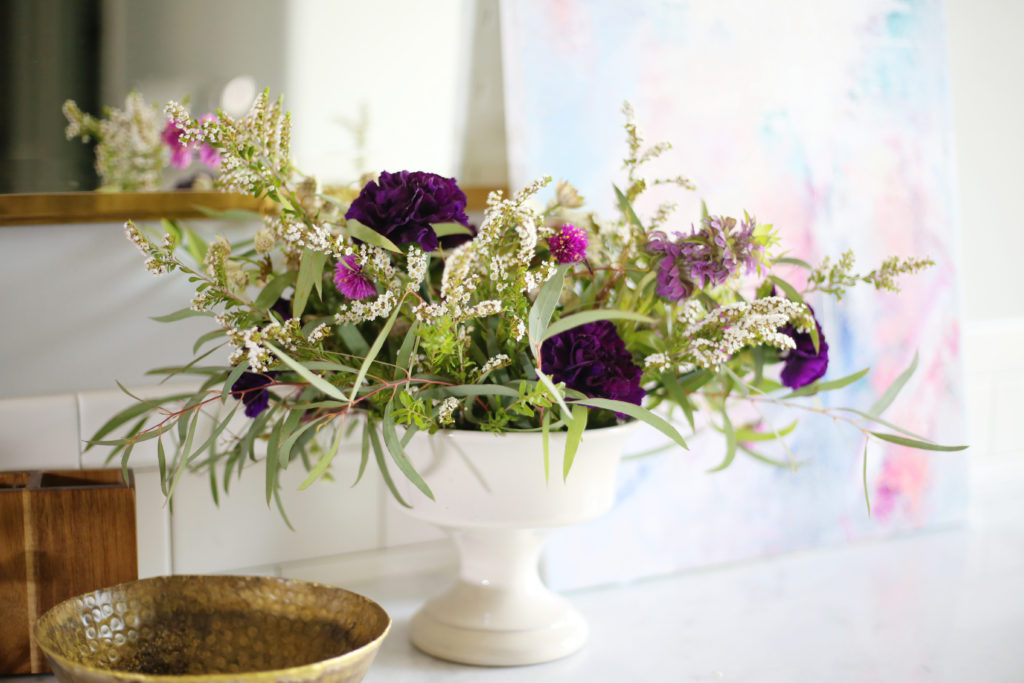 Both gorgeous arrangements in this post are by The Flower Bar Tulsa. Co-owned and operated by my sister and her bestie, The Flower Bar is an INCREDIBLE place to find creative and unusual flower arrangements for any occasion! They also have a super cool "Giving Back" program that provides nursing homes, hospitals, and other organizations with flowers to brighten someone's day! I'm not proud or anything;)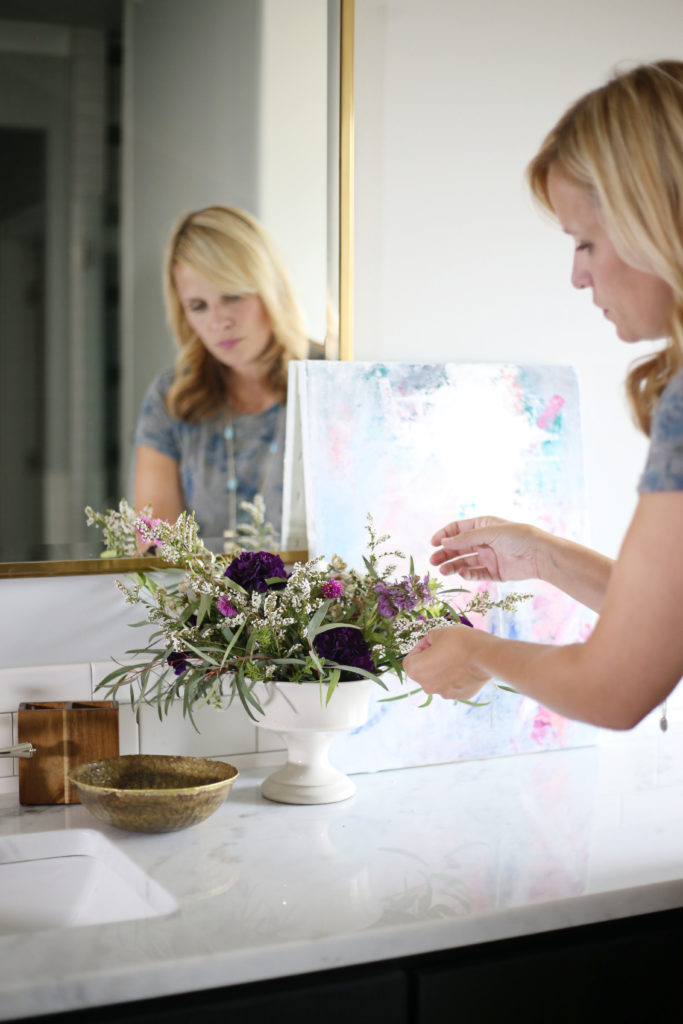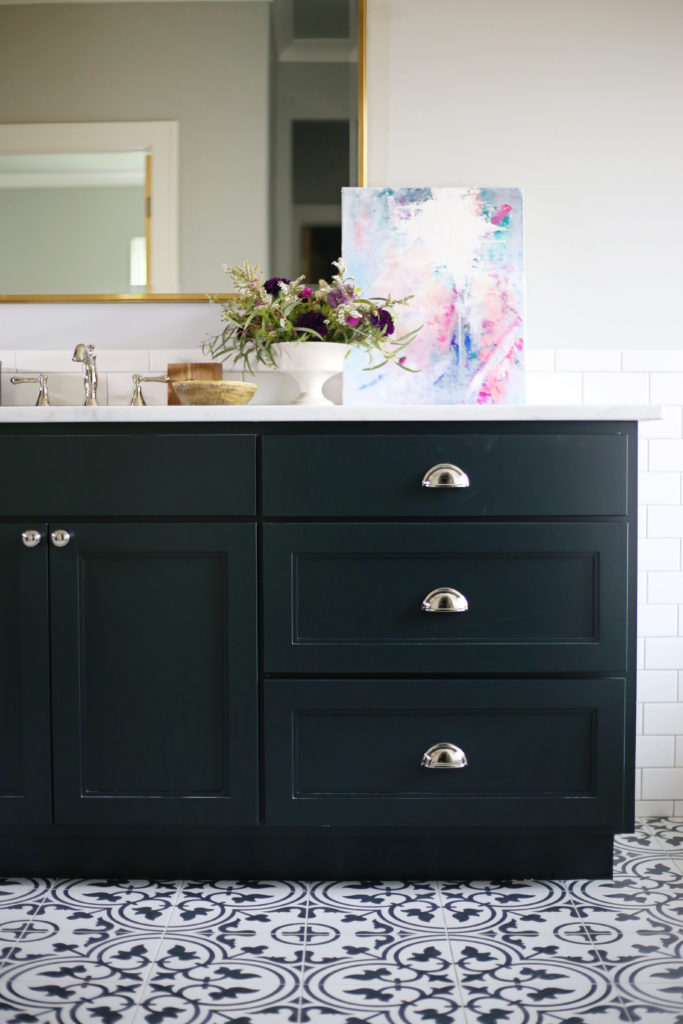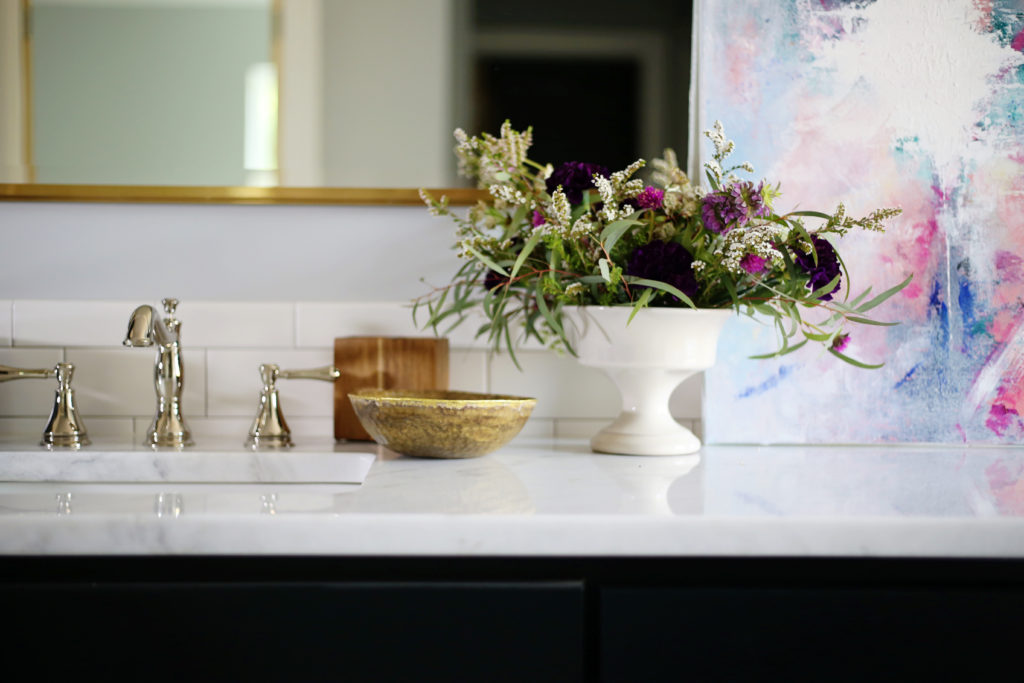 Sidenote: that painting was painted by one of my best friends–LOVE having super talented people in my corner!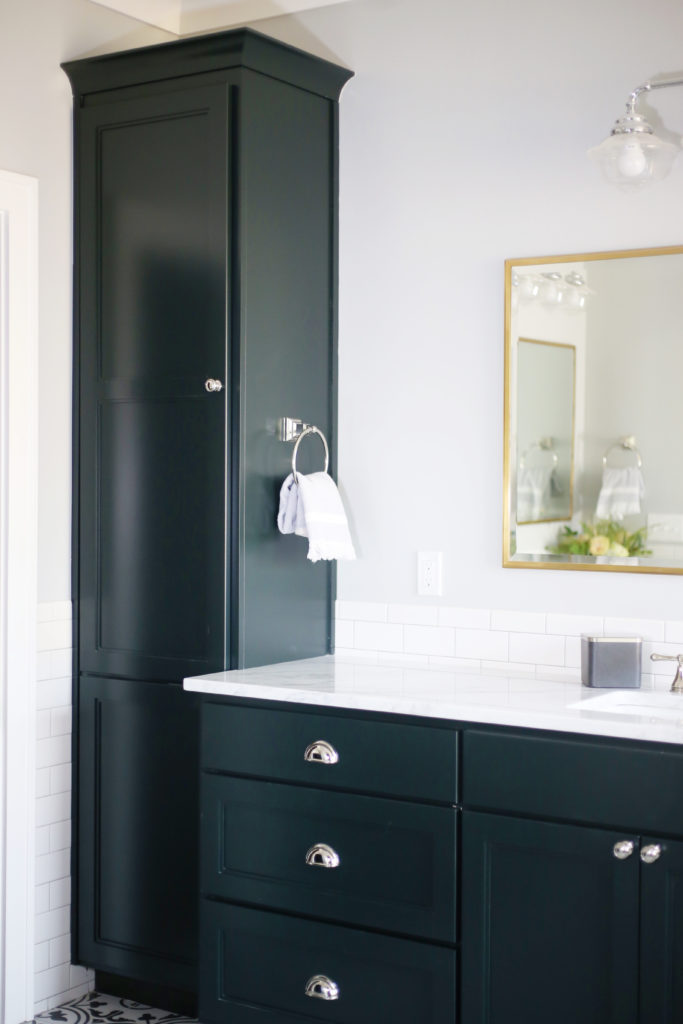 That tower is so awesome–provides extra storage AND a nod to traditional design.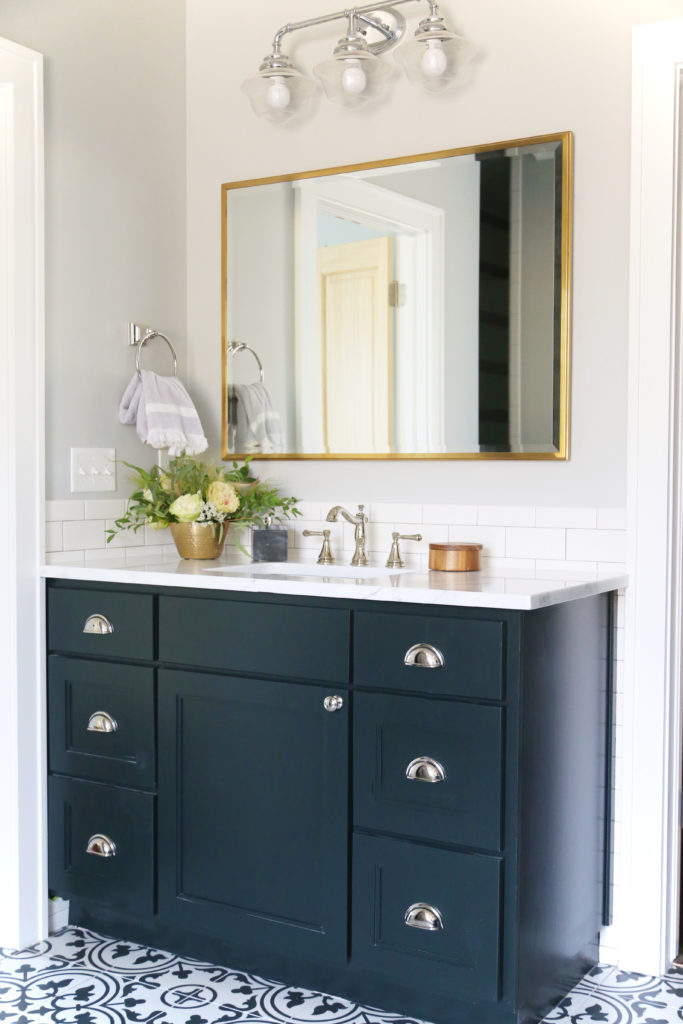 A note on metal mixing: I LOVE to mix metals. I didn't even know matching metals were a thing until I had a client a few years ago make a HUGE deal about all of the metals in her bathroom matching EXACTLY. Of course it is TOTALLY personal preference, and her bathroom turned out stunningly beautiful, but I like the edge of mixing metals. I like to keep the faucet and towel ring the same color, and everything else can be mixed and matched. I clearly went with polished nickel everywhere but the mirror, which is brass. Keeps the traditional sensibility, with a pop for the mirror.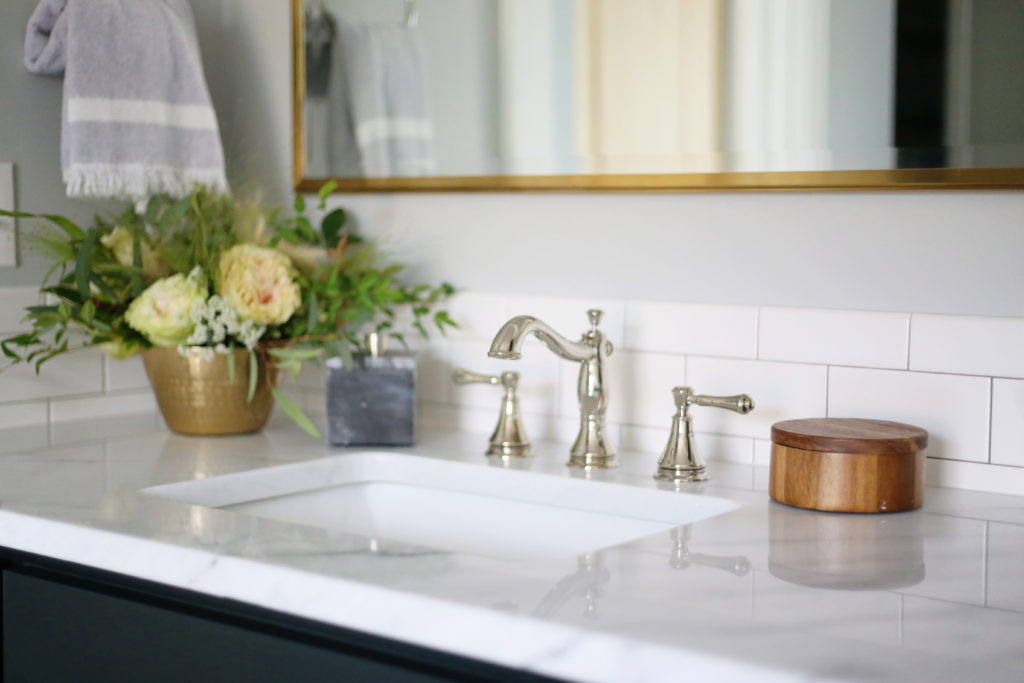 What do you think?? Like our New Traditional Evanston Project bathroom???
Cabinets: Benjamin Moore Black Forest Green
Walls: Benjamin Moore Stonington Gray
Faucets: Delta Cassidy in Polished Nickel
Subway tile: Interceramic IC Brite in Ultra White
Accent tile in shower: Interceramic Interglass Shimmer Pearl in Graphite
Floor tile: Here, options here, here, and here.
Light Fixtures: Savoy 2-Light
Accessories: Target