CBC Builds takes great pride in our blend of superior construction and dynamic design. Inspired by the way people live and use their homes, CBC strives to create spaces that are functional, efficient, and unique. With an unparalleled attention of detail, our homes are built with the finest quality materials and finishes and reflects our particular brand of classic, yet fresh, design. Your home is the largest investment you will ever make, and we hope you allow CBC Builds to make your dream home a reality.
CBC Builds is a Tulsa based company with an extensive background in the intricacies of complete renovation projects, as well as the art of residential and commercial new construction. At CBC, we value our customer, and strive to deliver the highest quality service at an affordable price. As a seasoned and fully insured construction and renovation company, we are proud to say we provide the best quality and service in new construction, large scale renovations, and commercial construction, regardless of the size or budget of a project.
.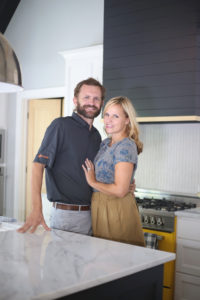 CBC Builds is all about family. Clark and Amanda have been married for 10 years and immediately found their passion, flipping houses. Over the years their business evolved from doing small home remodels to large scale, client-driven renovations in the Midtown area. In 2012, they started focusing on new construction, which expanded to residential and commercial.
The CBC team includes:
Clark Neely | Manager and Supervisor
Amanda Neely | Lead Designer and Construction Selection Specialist
Bob David | Sales and Marketing
VIEW OUR WORK
New home construction in Midtown is a very challenging task. Small lot configurations and stringent zoning and code issues can complicate and stall projects in a flash. CBC uses it's experience to anticipate these challenges averting problems.