When we left off with The Delaware project kitchen, we had installed our stone, and we were gearing up for light fixture installation and backsplash. Here is a full scale shot of the kitchen–and Harper and me discussing samples…Again, the kids were with me A LOT this summer;)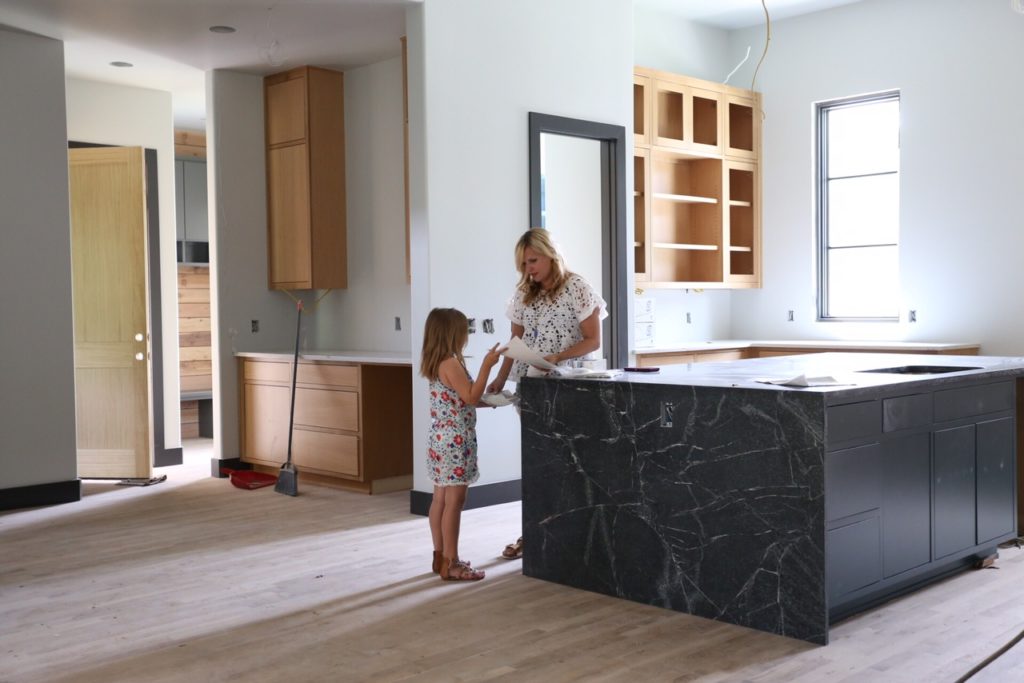 Great shot here of the light on these rift sawn white oak cabinets. Natural wood is one of my FAVORITE things to use in our projects–it is timeless. Gives the warmth of wood, without going really dark or heavy. These cabinets are flush inset and have full slab drawers and doors. A clean and modern look.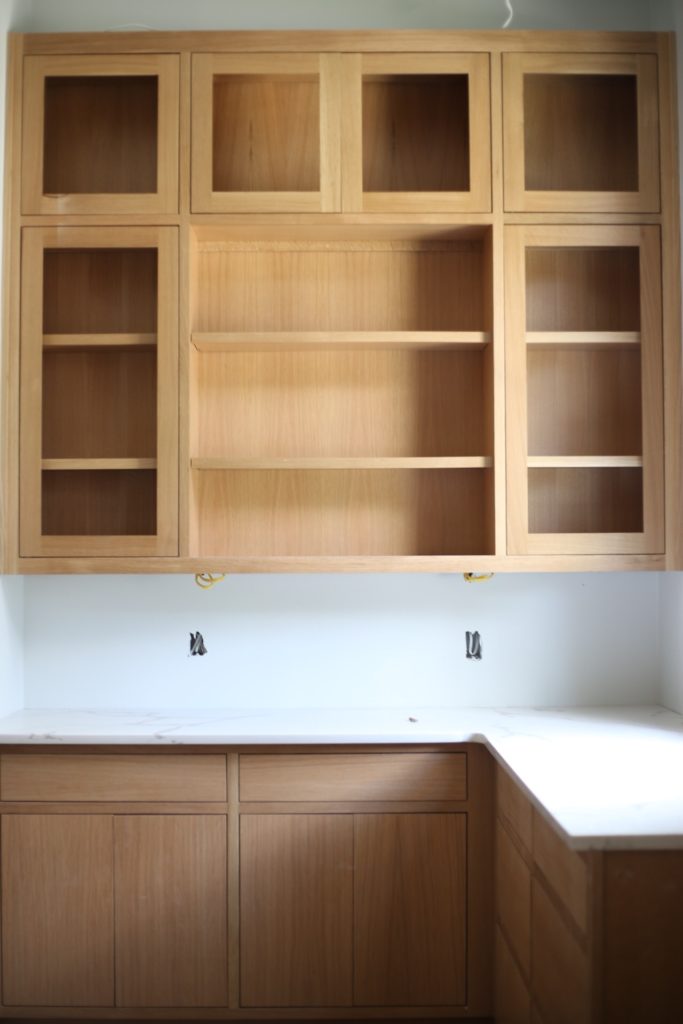 You can also see some of the amazing veining in the quartz countertops here.
Not to mention the veining in this UNBELIEVABLE soapstone. I mean, come on! I have a real thing for countertops. I am seeking help.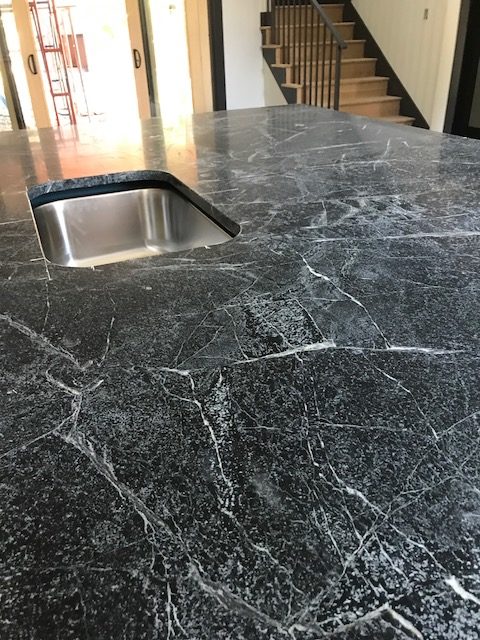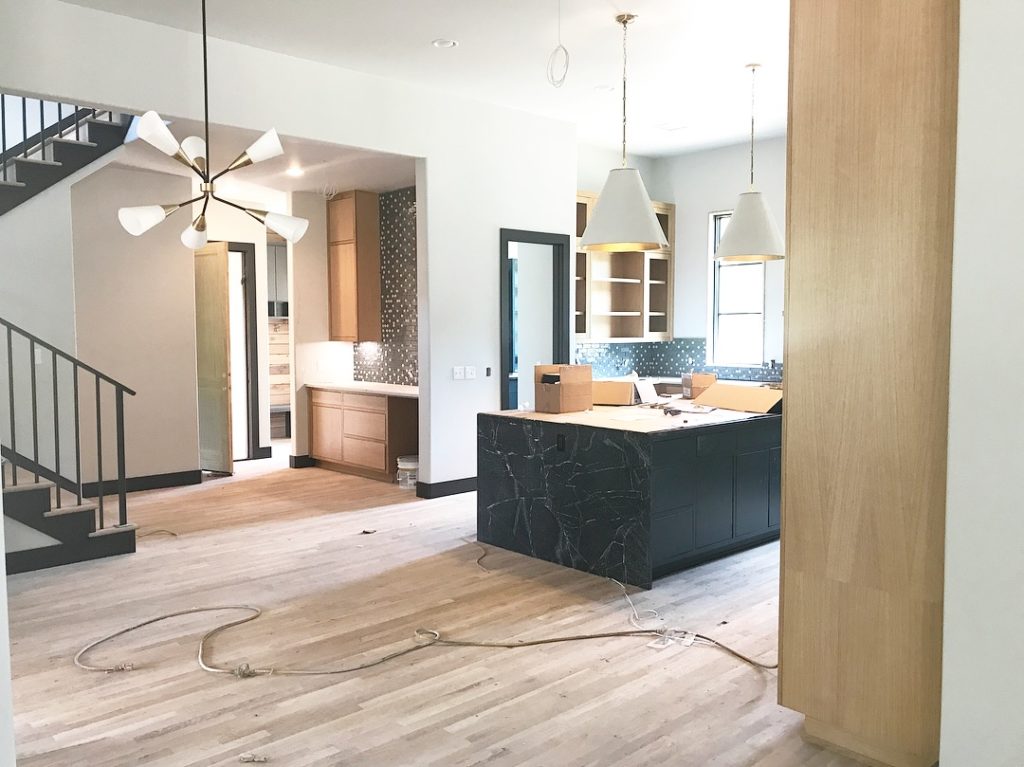 Let there be LIGHT! And some of the incredible Cle backsplash. Here's a little secret: backsplash day is my FAVORITE day. FAVORITE. Part of it is because that means a project is drawing to a close, but most of it is the fact that it gives the kitchen that special added POP–takes it from "yeah, okay that's pretty" to "hot dang! I want that kitchen for myself!!!". Dining table pendant is from West Elm, and PHENOMENAL island pendants (really, I can't say enough about them…so awesome) are Visual Comfort.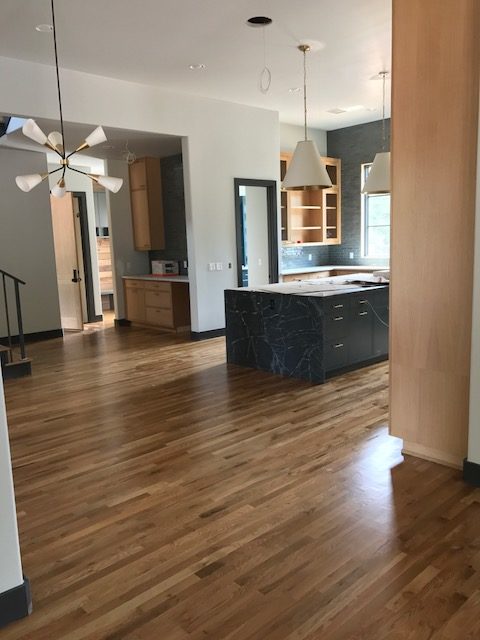 It is sometimes difficult is these homes with higher ceilings to find pendants and chandeliers with an appropriate drop. Visual Comfort has REALLY long wires on most of their fixtures–makes it WAY easier on us!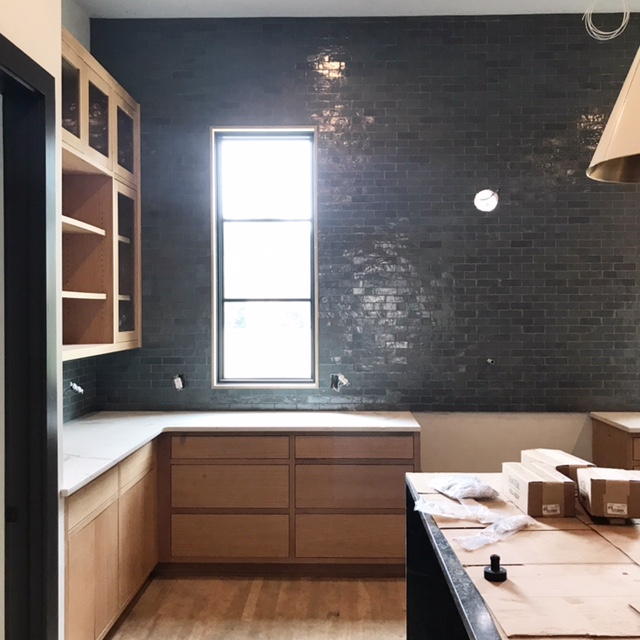 Holla at that killer backsplash. Seriously, it makes me happy just looking at it, and it isn't even mine.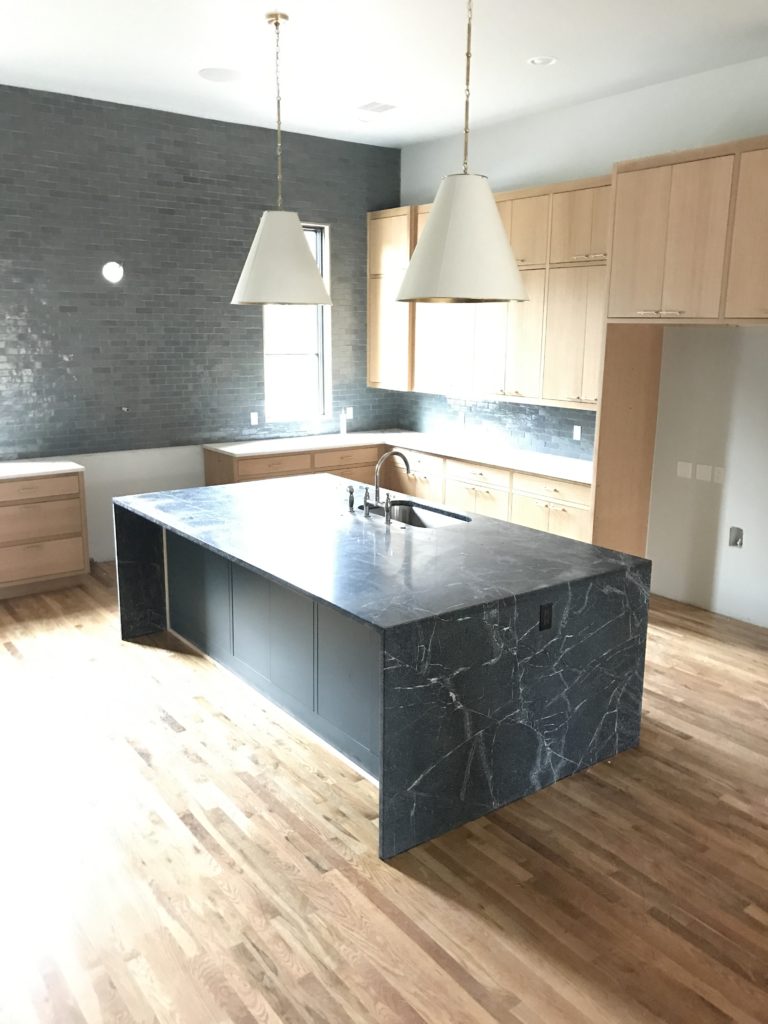 Shot from the stairs when the sink fixture and the Emtek hardware came in. We mixed metals in here to continue with our eclectic mixture of styles. I like to think of it as "Cozy Modern", but you know:)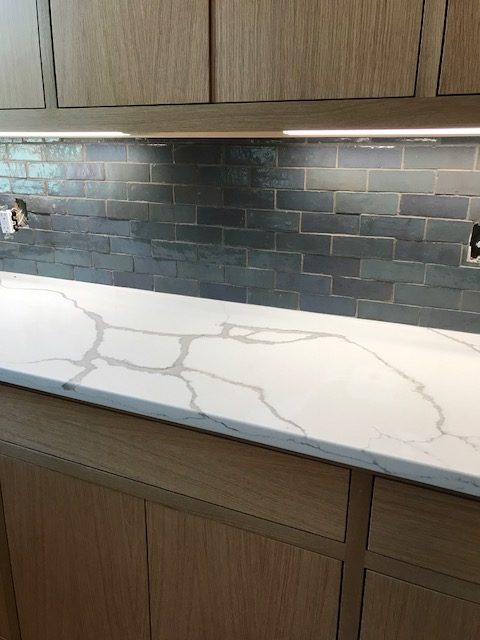 I soooooo dig the backsplash and the quartz.  It is the perfect blend of cool and warm, handcrafted and manmade. DIG IT THE MOST!
Reveal up soon, y'all!!!